Chart of the day: Industries that will ramp up hiring activities in Q3
Eight out of 11 industries predict double-digit growth for Q3.
This chart from Singapore's Department of Statistics shows the different forecasts for hiring activity of all business segments in the third quarter of 2022, with the accommodations industry leading the growth at 54%.
The expected increase in hiring activity for the accommodation industry is a direct result of expected growth in demand for their services as global travel resumes.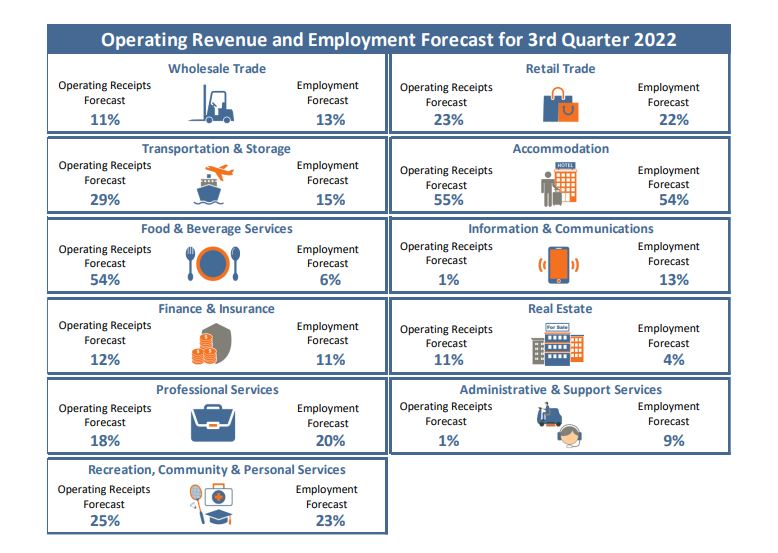 ​
Courtesy of the Department of Statistics
The chart also revealed that eight out of 11 of the different industries showed a double-digit forecast for hiring activity in the third quarter (Q3). The retail industry showed the lowest expectations for increased hiring activity in Q3.
All industries expect an improvement in business conditions, with the accommodations industry as the most expectant at 62%.