Photo from ShopBack
ShopBack converts an old school building into a university-like workplace
The purpose of this is to promote continuous learning amongst its employees.
When ShopBack employees go to their newly-renovated headquarters fittingly called "Campus" in Pasir Panjang, they go back in time and are treated to school-like spaces where they can hang out and collaborate with each other.
ShopBack employees can instantly get the back-to-school feeling when they enter the office's assembly hall which ShopBack's Country General Manager Fern Nannaphat compares to a university auditorium.
According to Nannaphat, the assembly hall is a huge open space with multiple staircases where people can sit and hang out either during or after working hours. The hall also has a massive screen in the front used during town hall meetings and even has ping pong tables.
"A lot of ideas are coming up around the ping pong table area, at least for my team," said Nannaphat, adding that it's one of her favourite areas in the new office.
Apart from the assembly hall, other features of the headquarters which make the space campus-like is its library which houses books donated by employees, its meeting rooms equipped with whiteboards, and Y-shaped cluster seating arrangements.
"The meeting rooms, ping pong tables, and even the couches resonated with me going back to school," Nannaphat added.
The property's history
Nannaphat said the property which has been refurbished and transformed to become ShopBack's regional hub was actually an old school building managed by the Singapore Land Authority.
Turning the old school into another place of learning was ShopBack's way of paying homage to the property's history.
"This deliberate choice of location underscores the progressive enterprise's emphasis on continuous learning at Campus," the company said.
More than its physical features, what makes ShopBack's 28,000 square feet office a true campus is how it allows employees to learn.
Nannaphat shared that ShopBack invites guest speakers who come to the office and give workshops or lectures to the office staff.
"As we are still a startup, we still need to learn a lot from the rest, even if we're already an eight year old company," she added.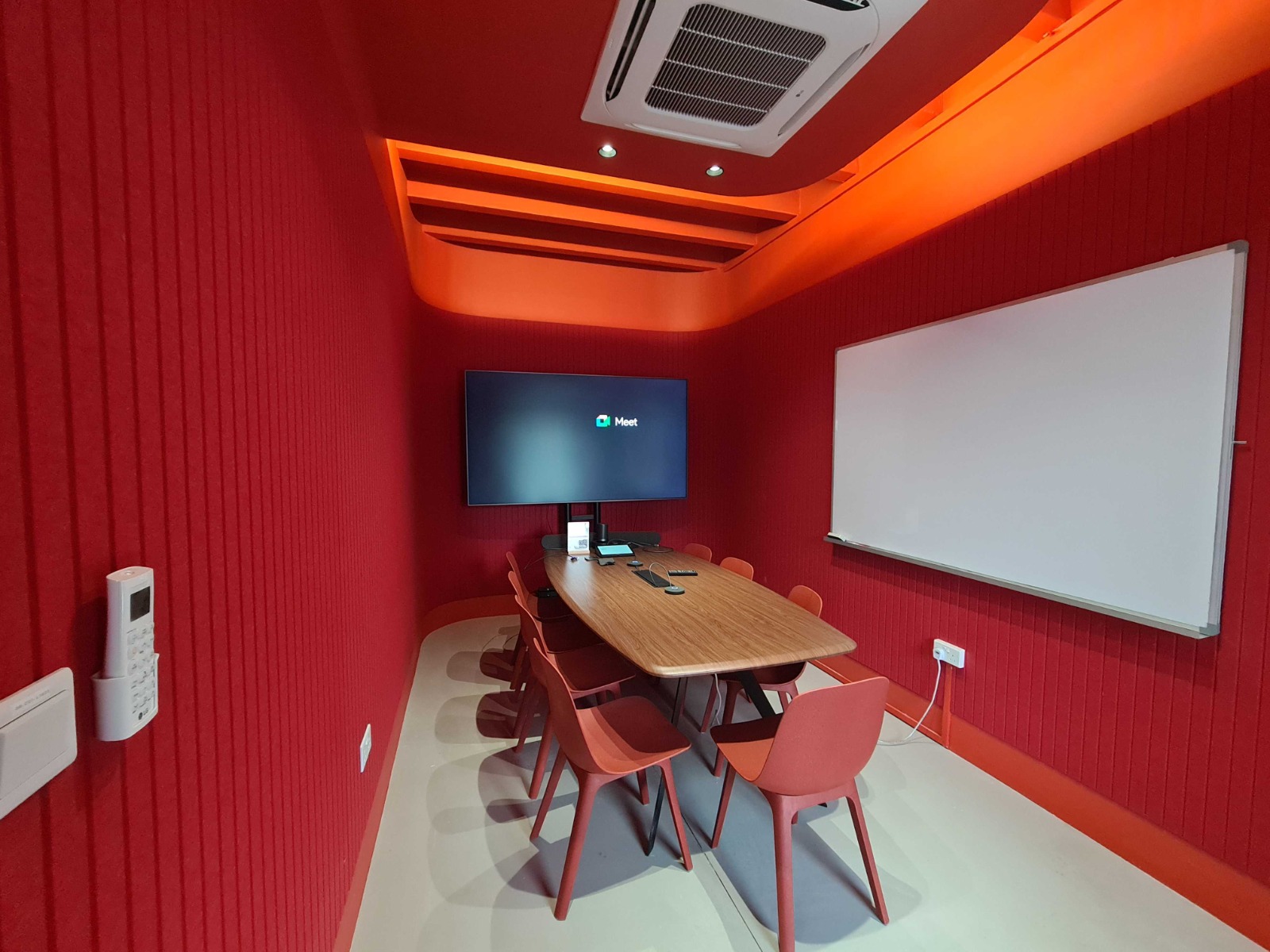 "Continuous learning speaks to two of ShopBack's eight core values: Always Curious & Be Better Everyday," said ShopBack.
"We have all been working from home, so it's like people coming back to school after the summer break. I think if all of us come back to the office again, that would really open our minds for collaboration," she said.
ShopBack's Campus houses over 220 employees based in Singapore for its regional marketing, engineering, compliance, payment, and financial services teams.
These teams in the new HQ will work to further expand ShopBack's capabilities in its financial services. Recently, ShopBack acquired fintech company, hoolah, and also launched its latest payments feature, ShopBack Pay.
Employees, with the help of content creator studio Third Space, also get to create content for ShopBack on the ground floor of the office.
"Over the past eight years, we have observed the evolution of our business, from just an online platform to an omnichannel shopping ecosystem. With the launch of our headquarters here, we seek to further fulfil our mission to enhance the offerings provided by partnering merchants to bring our services to more shoppers in the region," said Henry Chan, CEO and Co-Founder of ShopBack.