How White Room Studio perfected the art of corporate photography
Standing out professionally is key to rising above the competition. A visit to this beautiful shophouse studio in downtown River Valley for a professional headshot guarantees a positive impression for your brand.
Established in 2009, White Room Studio has since become Singapore's leading commercial portraiture photo studio.
Excellence in Corporate Portraiture
Named Tatler's 'Best Portrait Photographer' for 6 years running, White Room Studio works with a myriad of companies nationwide. The studio's corporate clientele comes from a diverse range of industries such as legal, finance, insurance, real estate, healthcare, shipping, and more. White Room Studio has successfully showcased companies' unique corporate culture through photographs, and it is no mean feat that requires meticulous planning between their dedicated team of coordinators, photographers, and assistants.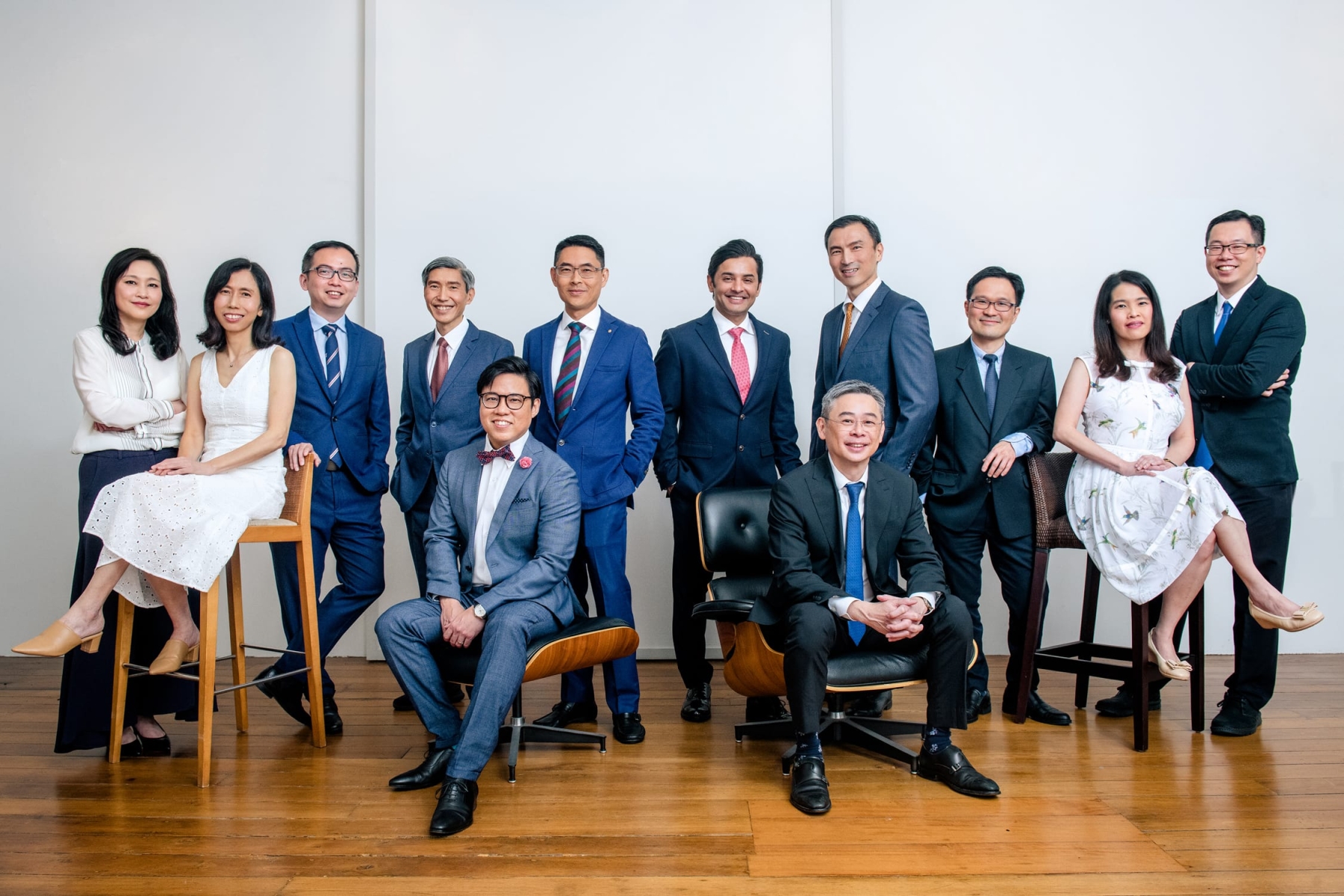 ​
OncoCare Cancer Centre
Your partner in studio and outdoor photography
At the studio, corporate clients can expect varieties of elegant and classy backgrounds inspired by unique colonial-style settings including both historical and contemporary décor, amongst others. Dedicated client services will all come immediately into play such as makeup and hair styling, wardrobe advice, lighting to retouching, all in one touchpoint of service.
White Room Studio performs equally well outside the studio. More often than not, it is the client's requirements of corporate branding and lifestyle portraiture to be taken within the setting of their boardroom, lobby, and office space.
When communication is key to our clients
White Room Studio's forte in communicating and understanding its corporate clients' needs stems from more than a decade of corporate photography expertise, working with space and lighting in different companies, offices, and locations.
Having managed photoshoots involving more than 100 executives within a single location and being highly proficient in working within the guidelines of creative briefs from multinational companies, it is no wonder that companies chose and stay with White Room Studio for its ability to enhance the professional image of corporate individuals and teams.
Delivering What C-suite Executives Are Looking For
"Beyond artistic and technical expertise, companies need us to also understand their corporate culture and project the brand each company is trying to achieve," says Elaine Lim, Creative Director of White Room Studio. "We are committed to giving them the best experience, and that means a high level of satisfaction in service and professionalism."
This is why a dedicated concierge team exists to achieve that outcome. They collaborate with clients to make sure every step is seamless — from booking a session to the final delivery of the images.
​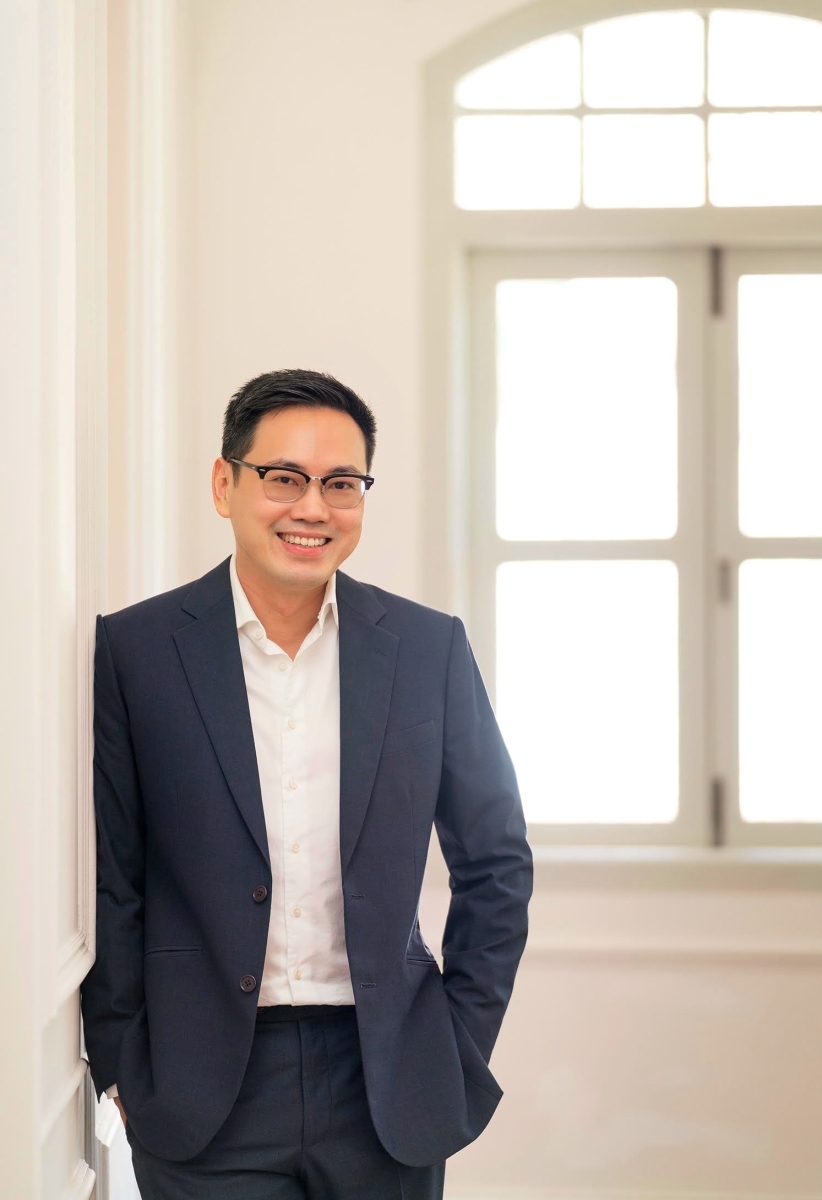 Allen Cheong, Entrepreneur, Training & Consultancy
White Room Studio corporate photography client
Credibility and Assurance
The photos that White Room Studio produces ensure that confidence, unique charisma, and personality are captured, whether it is for an individual or executive group shot, in the most comfortable manner.
"In preparing to embark on my new journey as CEO of Singapore Institute of Directors, it is important to me to have an updated professional headshot so that I may communicate appropriately the brand of the organisation and what it does – empowering directors to champion corporate governance. In this regard, I'm glad I engaged the photography services of White Room Studio," says Terence Quek, BBM, MSID.
"Not only did they provide professional advice and captured exactly the kind of corporate look I wanted to portray, they acceded to my request to have my photo sent to me so I could use it in time for the organisation's official announcement. Thank you to the team that assisted me that day at the studio."
Exclusive Services for Executives On The Go
Clients can look forward to unwinding in the comfort of White Room Studio's executive lounge before their photo shoot. Enjoy complimentary refreshments from a fine selection of coffee and tea, and free Wi-Fi.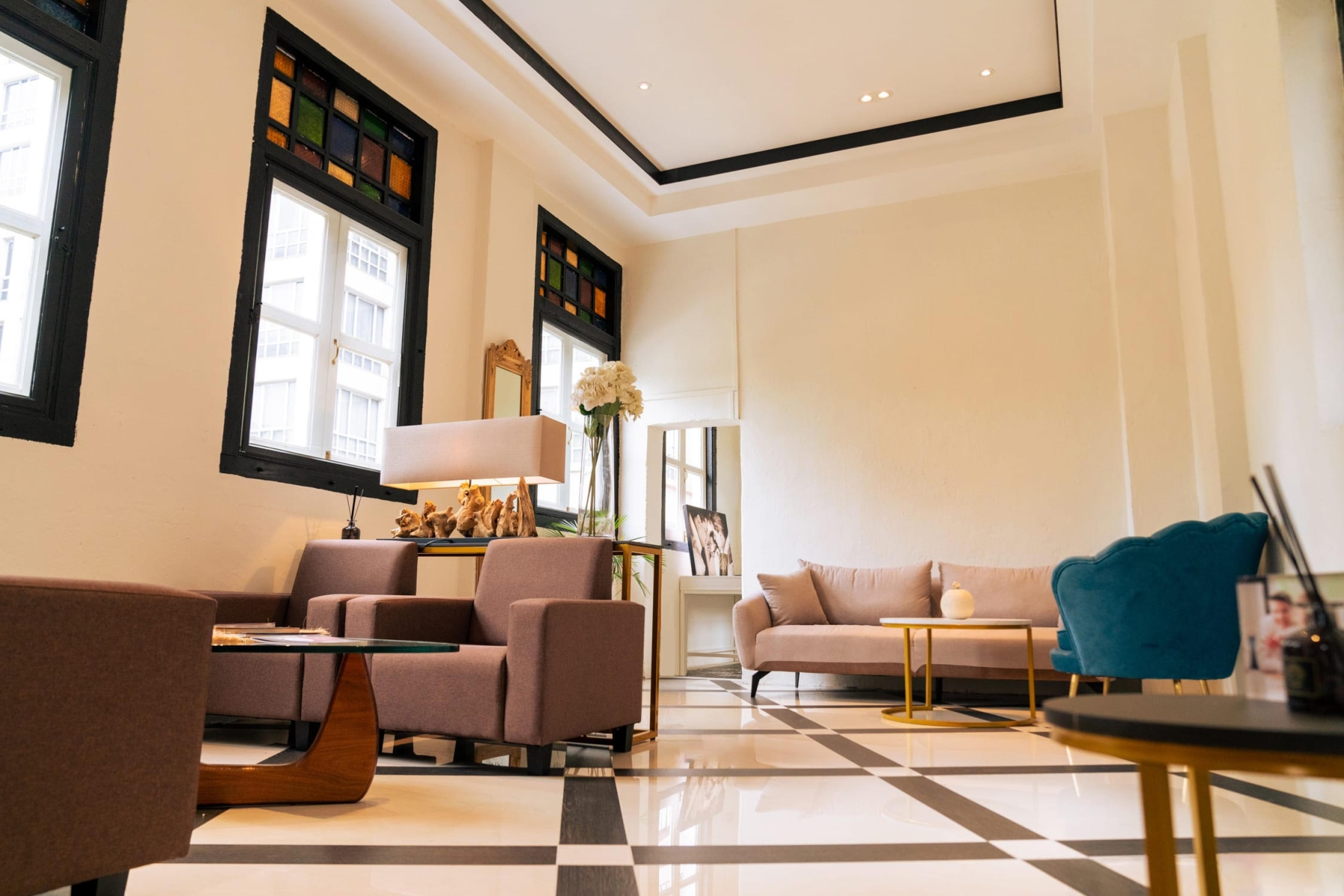 ​
White Room Studio lounge
Guests are also welcome to use the modern amenities available in the 2,400 sq ft studio – two changing facilities and a vanity room. Assistants are always ready to lend a hand if clients require a blazer or tie to complete their outfits.
Redefining The Future of Corporate Photography
To capture the best version of each individual, experienced photographers who work well with corporate executives provide directions on posing, down to the smallest details, such as hand placements.
"A professional photographer is also your brand storyteller," says Dan Yeo, Director of White Room Studio. "We work with our clients to understand their company's spirit and personality, and our photos showcase these qualities," he continues.
What is the end result? Forget about the usual stiff and one-dimensional shots. The images that White Room Studio crafts will speak for themselves: confident, charismatic, and infused with personality.
This dedication to the art of portrait photography makes White Room Studio a preferred partner to companies and business individuals both in Singapore and beyond its shores.
Visit White Room Studio at 219 River Valley Road, Level 2, Singapore 238277