Stock Photo
LTA raises ERP rates by $1
The adjusted rates cover seven locations.
To manage congestion at expressways, the Land Transport Authority will increase the Electronic Road Pricing (ERP) rates by $1 at seven locations along the Ayer Rajah Expressway, the Central Expressway, the Pan Island Expressway, and the Kallang-Paya Lebar Expressway during 16 specific periods.
Motorists will pay up to $2 from 7:30 AM to 8:00 AM and up to 5$ from 8:00 AM onwards. The ERP rates for other locations and time slots remain unchanged.
READ MORE: TransitLink, EZ-Link to merge transit ticketing, travel card-related services
The increase will take effect starting 3 April.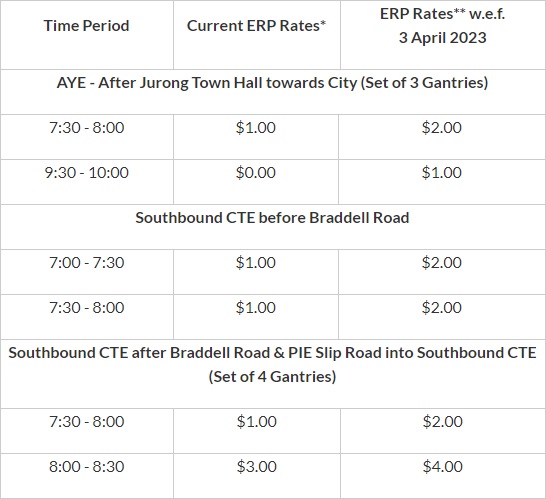 ​
Table 1.1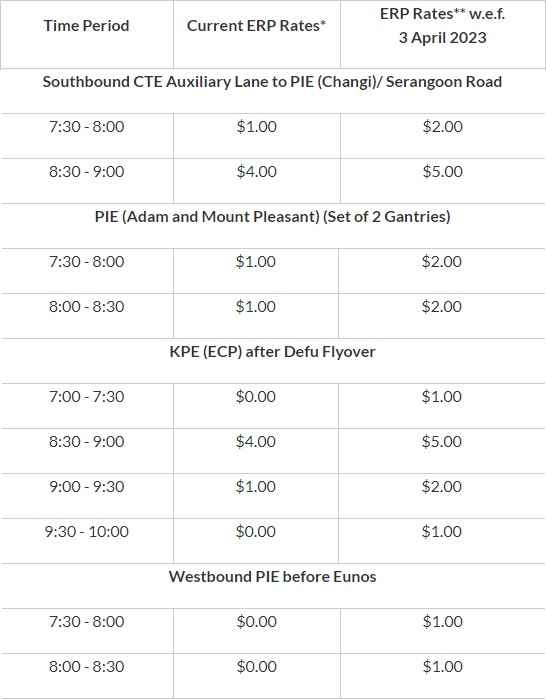 ​
Table 1.2
LTA said it will continue monitoring traffic speeds and congestion levels and assess if other ERP rates need to be adjusted.