Activate Interactive wins big with two awards in SBR Technology Excellence Awards
Activate Interactive wins big with two awards in SBR Technology Excellence Awards
Leading the industry with its innovative mobile app and swab registration system.
Activate Interactive Pte Ltd, a leading IT industry leader, has achieved several notable milestones in the recent years. Armed with its latest projects, its efforts have been recognised as the company was recognised and awarded with two major wins in the recently concluded SBR Technology Excellence Awards.
The first award received by the company is for its SGWorkPass Mobile Application and BackOffice System which won under the category: Digital - Non-Profit or Government Organizations..
Historically, the Work Pass (WP) card is an identification card for foreigners working in Singapore and contains their employment information.
Many service providers and premise owners rely on the date of expiry printed on the WP card as proof of status before entering a contract with the pass holder or allowing entry into a premise.
However, a foreigner's employment may be cancelled before his work pass expires due to various reasons such as resignation or restructuring. Hence, the date of expiry printed on the WP card may be out-dated, and premise owners may mistakenly allow the Migrant Worker to overstay in Singapore.
Activate developed the SGWorkPass Mobile Application and BackOffice System to solve the above problem innovatively using QR code and mobile application technologies.
Instead of printing static Work Pass- related information on the card, a new WP card with a QR code was introduced.
By scanning the printed QR code with the SGWorkPass mobile app, stakeholders now have a more reliable and convenient way to check the most updated status as well as to verify variable information such as date of expiry and occupation.
The achievements of this project include solving the problem of outdated information on physical WorkPasses, allowing private enterprises as well as other government agencies to automate processes and get accurate, up-to-date information on migrant workers via industry-standard web service calls, and allowing migrant workers to work onsite and do recreational activities by providing them with COVID status, AccessCode and Exit Pass Information.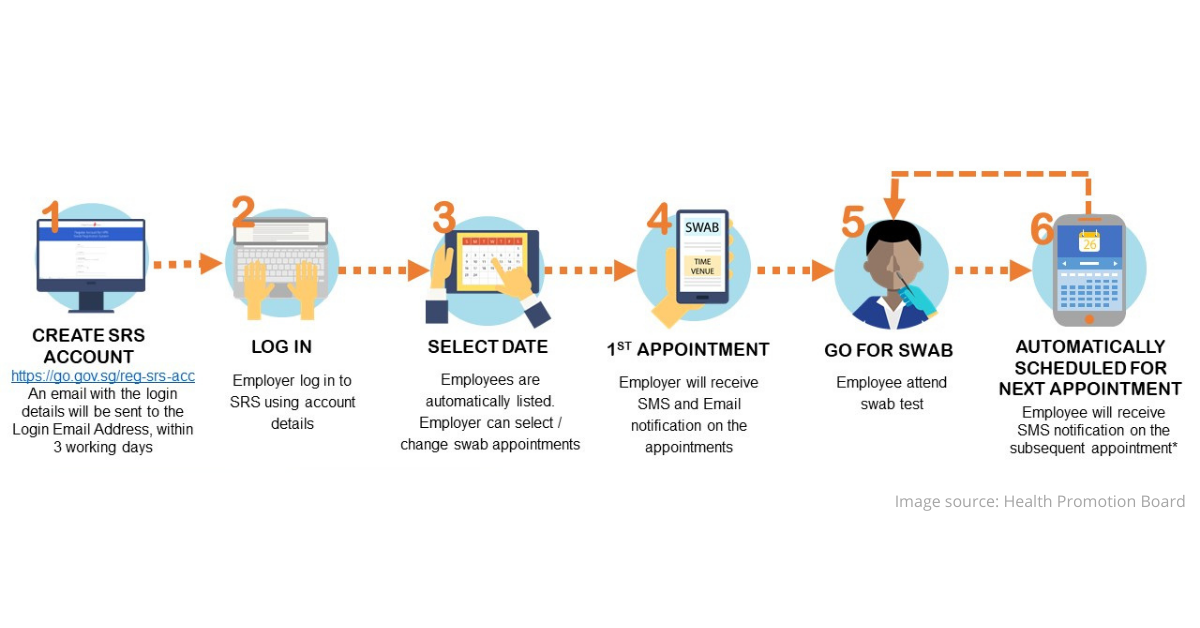 The second award received by the company is under the Startup - Healthcare Technology category for its Swab Registration System (SRS).
During the outbreak of COVID-19, the Activate project team promptly developed the SRS using the Agile methodology, to support the COVID-19 swab test registration and to facilitate the booking of swab test appointments by the clients.
Its key features include allowing registration and attendance taking for clients undergoing swab test, providing different forms of appointment bookings, auto scheduling of Rostered Routine Testing (RRT) appointment for the company staff to undergo the periodic swab test, uploading of the Point-of-Care Testing (POCT) and Antigen Rapid Test (ART) results and sending SMS and email notifications to clients, and other notable features.
It likewise hit several impressive achievements. It has accumulated a massive outreach with 25 million attendances taken, and over 50,000 companies onboarded.
The company said that as the citizens adapt to the new normal, SRS also aims to maintain its status as a robust and scalable system, to handle more load and fulfill new system functionalities as it transits toward COVID-19 resilience and thereafter help build Singapore's future response system to health crises.
Watch the interview below to know more about their winning project: