CDL's app bags Technology Excellence Award for Mobile - Real Estate
Tenants are able to call for lifts from their personal smartphones via the CityNexus app to reduce lobby wait times.
With a goal to increase tenant stickiness by empowering them to improve productivity and convenience, City Developments Limited (CDL) rolled out CityNexus – an app that transforms how tenants access work, eat and play with a digitally enabled building.
CityNexus is changing the game in the real estate industry since CDL integrated Internet of Things (IoT) technology with legacy building technology, and launched this as a simple to use mobile app for tenants. Tenants can use the app to gain access through the building turnstile by using a personalised QR code, and can even use facial recognition as a form of access authentication.
With it, tenants can access meeting room booking services, air-con extension requests and building feedback submission. The app also features intelligent parking features, which allow users to check for available parking lots, locate their cars, renew season parking and purchase VIP and complimentary parking tickets.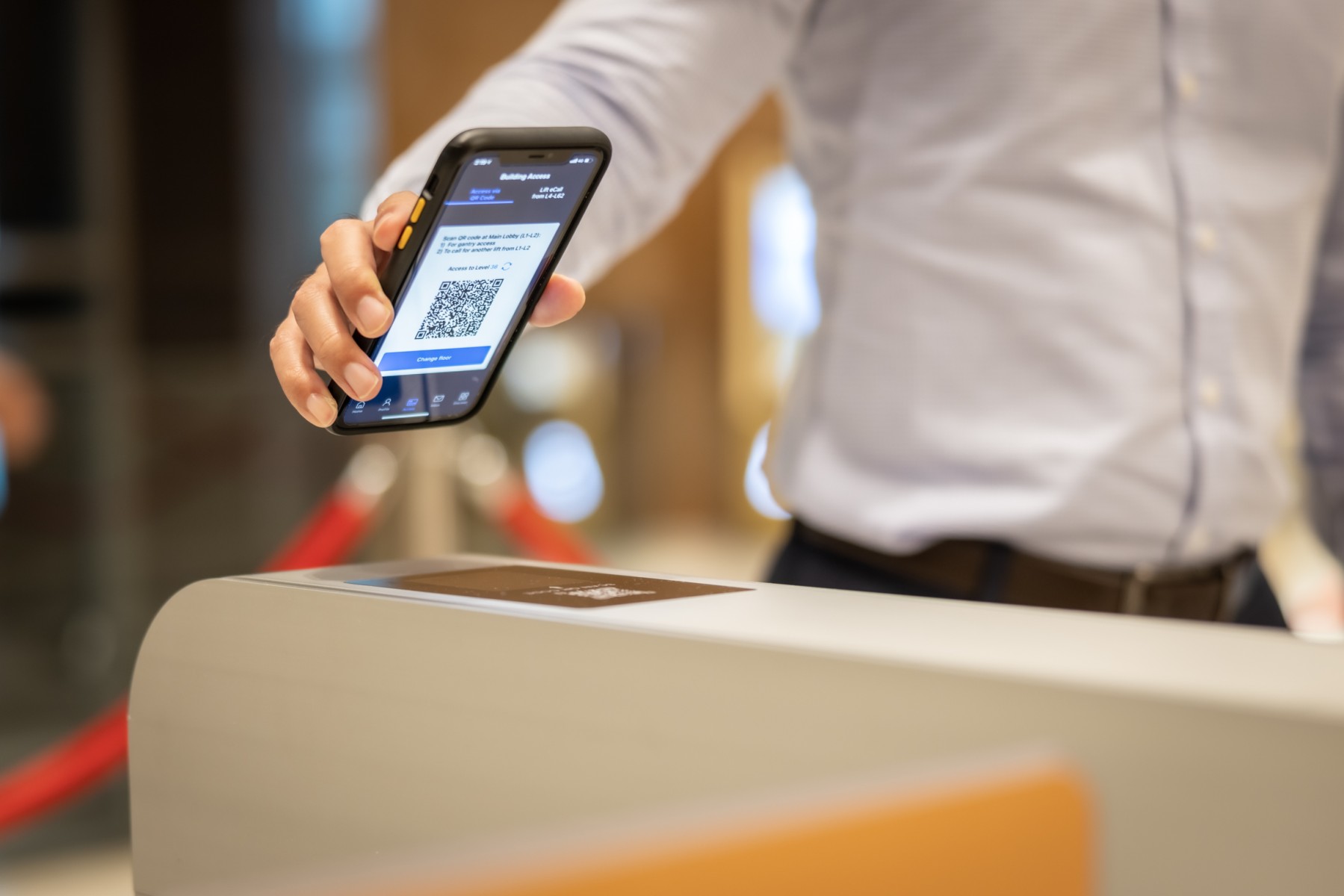 Since the app's launch in September 2019, several value-added services (VAS) have been progressively added to the app to enhance the well-being of occupants at CDL's flagship commercial building Republic Plaza.
With the global pandemic increasing awareness of indoor air quality (IAQ) and safe working environments, CDL installed IAQ monitoring devices at Republic Plaza's lobbies and office premises. Through CityNexus, office tenants can monitor IAQ parameters such as temperature, humidity and carbon dioxide levels, with the potential to scale the monitoring to other common areas and tenanted premises within Republic Plaza.
The app also includes an 'Order-Pay-Collect' function that enables office tenants to pre-order meals from Republic Plaza's F&B outlets, pay through the built-in payment system and pick up when their orders are ready. This in turn has effectively reduced tenants' waiting time, overcrowding and the frequency of touchpoints between F&B and building tenants, which has been another key concern amidst the global pandemic.
The app is also the first-of-its-kind globally to integrate Lift Destination Control within a smart building mobile app. The function was launched in December 2020 at Republic Plaza. Through the lift eCall function, tenants are able to 'call' the building's lifts from their smartphones via the app, allowing a quicker and contactless experience which reduces wait times at the lift lobbies.
The contactless lift eCall system was designed to complement the lift Destination Control System (DCS) which was launched at Republic Plaza in December 2019.
"With CityNexus Smart Building, the building is aware of who you are, where your office is located at and dispatches a lift for you once you enter the building," CDL explained, adding that such functions will increase tenant loyalty and create a 'wow' experience.
Because of its efforts to increase productivity and convenience whilst ensuring safety amidst the pandemic, CDL won the Mobile - Real Estate award at the recently concluded Technology Excellence Awards, presented by Singapore Business Review. In its fourth year, the awards event lauds companies in Singapore that have pioneered ground-breaking IT products, solutions or initiatives that are leading the technological revolution and digital journeys of their respective industries.
CDL is looking to progressively introduce more VAS onto the CityNexus digital platform to further enhance convenience for office tenants, as well as tenants in other sectors. Whilst the app's functions are available exclusively at Republic Plaza now, the app will potentially be rolled out across other CDL properties.
Watch the interview below to know more about their winning project: