J&T Express Singapore wins at SBR Technology Excellence Award for transportation management system
The company's transportation management system, JMS, was awarded for its ability to optimise work processes and provide real-time visibility for customers and internal teams.
J&T Express Singapore, a one-stop e-commerce logistics specialist, has won at the recent SBR Technology Excellence Awards for its transportation management system, JMS.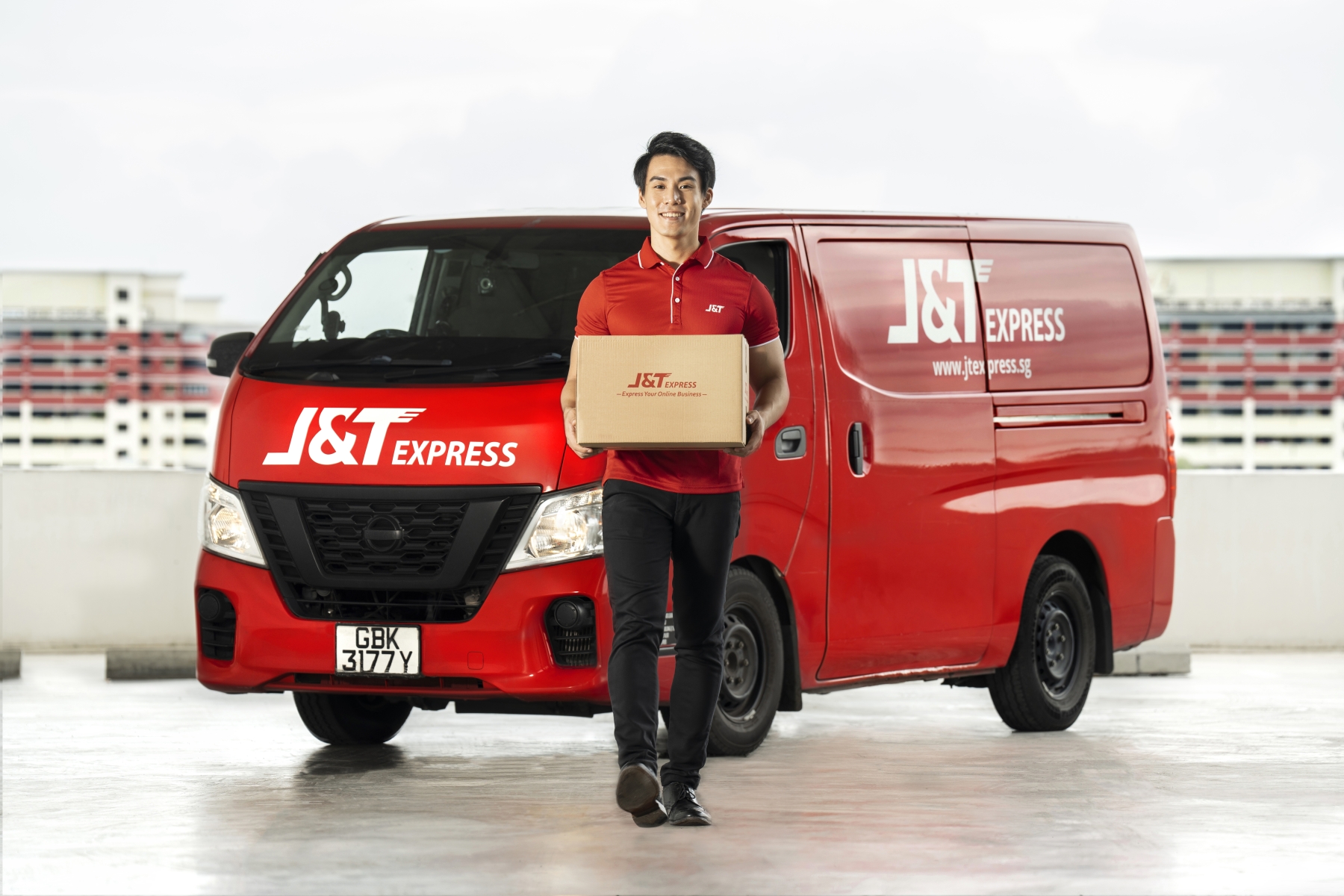 JMS was developed by the research and development centre of J&T Express in China and has since been used in its global network across 13 different countries. It aims to significantly improve operational efficiency by streamlining transportation processes and providing end-to-end visibility of the transportation process, including tracking shipments, status updates, delivery confirmations and more.
The system has already proven its importance to J&T Express with its ability to handle and process operations across departments, catering to different users and functions.
Firstly, it optimises the tracking and delivery system and increases efficiency, which improves operational processes and operating costs for the fleet management team. The hub operations team also benefits from JMS as it enhances the parcel sorting process by maximising the efficiency of the sorting machine.
Meanwhile, the business development team has better visibility of sales performance and provides customised solutions, whilst the customer service team is enabled to investigate and resolve customer inquiries swiftly.
JMS also supports the quality assurance team through data analysing, monitoring and reporting, and it was developed to support cross departments including the finance team by automating the billing process which includes invoicing.
JMS has created synergy between J&T Express and its customers and partners as well. The VIP Merchant Portal under the system is a web-based shipping management system for customers to place shipping orders, generate waybills, and have a one-stop view of all parcels and their respective statuses.
Its integration with the J&T Singapore App that's available on both the Apple App Store and Google Playstore ensures that the delivery orders are fulfilled seamlessly. JMS is also integrated with the J&T Point App which allows shop owners to update parcel delivery statuses.
The JMS system has also enhanced communication amongst relevant stakeholders such as couriers, merchants, and consumers, through automated notifications and status updates. Its integration capabilities with other systems like Enterprise Resource Planning (ERP), eWMS (e-commerce warehouse management system), and OMS (order management system) facilitate a seamless flow of data across the supply chain, streamlining the order process and logistical operations.
It is for the JMS and its achievements that J&T Express Singapore took home an award in the E-Commerce - Logistics category at the SBR Technology Excellence Awards.
The prestigious awards programme recognises exceptional companies in Singapore that are riding the digital disruption wave and leading the technological revolution and digital journeys of their respective industries.
The SBR Technology Excellence Awards is presented by Singapore Business Review Magazine. To view the full list of winners, click here. If you want to join the 2024 awards programme and be acclaimed for your company's outstanding contributions in pursuit of technological innovation, please contact Jane Patiag at jane@charltonmediamail.com.