Prosemi has been honoured with the Singapore National Business Award for its proprietary, in-house electrical testing solutions
It was given the Manufacturing Technology award in the SBR National Business Awards.
Prosemi Pte Ltd. is a Singapore-based company that has earned an excellent reputation amongst the world's largest CMs and OEMs for its electronic component testing, repacking, and IC programming services. It is a subsidiary of Fusion Worldwide, a global premier open-market distributor of electronic components and finished products with over 590 employees across North America, Europe, and Asia.
Given the fast-changing technological advancements and growing complexity of electronic devices, there is a continuous need for improvement and innovation. Prosemi recognises this need and focuses on delivering practical solutions to industry challenges through innovative solutions. As part of this strategy, Prosemi has developed its proprietary electrical testing boards and screening solutions, which are utilised in the semiconductor industry for authenticating electronic components by testing their functionality.
By using these testing boards alongside their newly acquired probing machine, Prosemi's engineers can effectively measure the electrical properties of components. The test setup has undergone rigorous research and development efforts, resulting in reduced signal loss, increased reproducibility, and minimised electrical noise during testing. Consequently, the testing results are more precise and consistent.
Prosemi plays a crucial role in enabling customers to transform their supply chain and inventory management strategies through its testing solutions and services. By ensuring that components and devices entering the open market are genuine, reliable, and of the highest quality, Prosemi has helped customers capitalise on cost savings and increase the flexibility of open-market purchases.
With its innovative testing solutions, Prosemi has become an integral part of the electronic trading industry, strengthening Singapore's prominence as a trading hub. This is realised by safeguarding the integrity of open market purchases. Moreover, Prosemi's influence extends beyond Singapore, as it contributes to a worldwide ecosystem that encourages global collaboration. In acknowledgement of these efforts, Prosemi was honoured with the Manufacturing Technology award at the SBR National Business Awards.
The prestigious annual awards programme launched in 2016 honours local and homegrown companies in Singapore and recognises outstanding projects that greatly contribute to Singapore's fast-growing economy. The judging panel took into consideration the different services and uses the innovation has contributed to the company. It also took into account how this development may help further improve the semiconductor industry, such as how the company helped a customer improve its operations.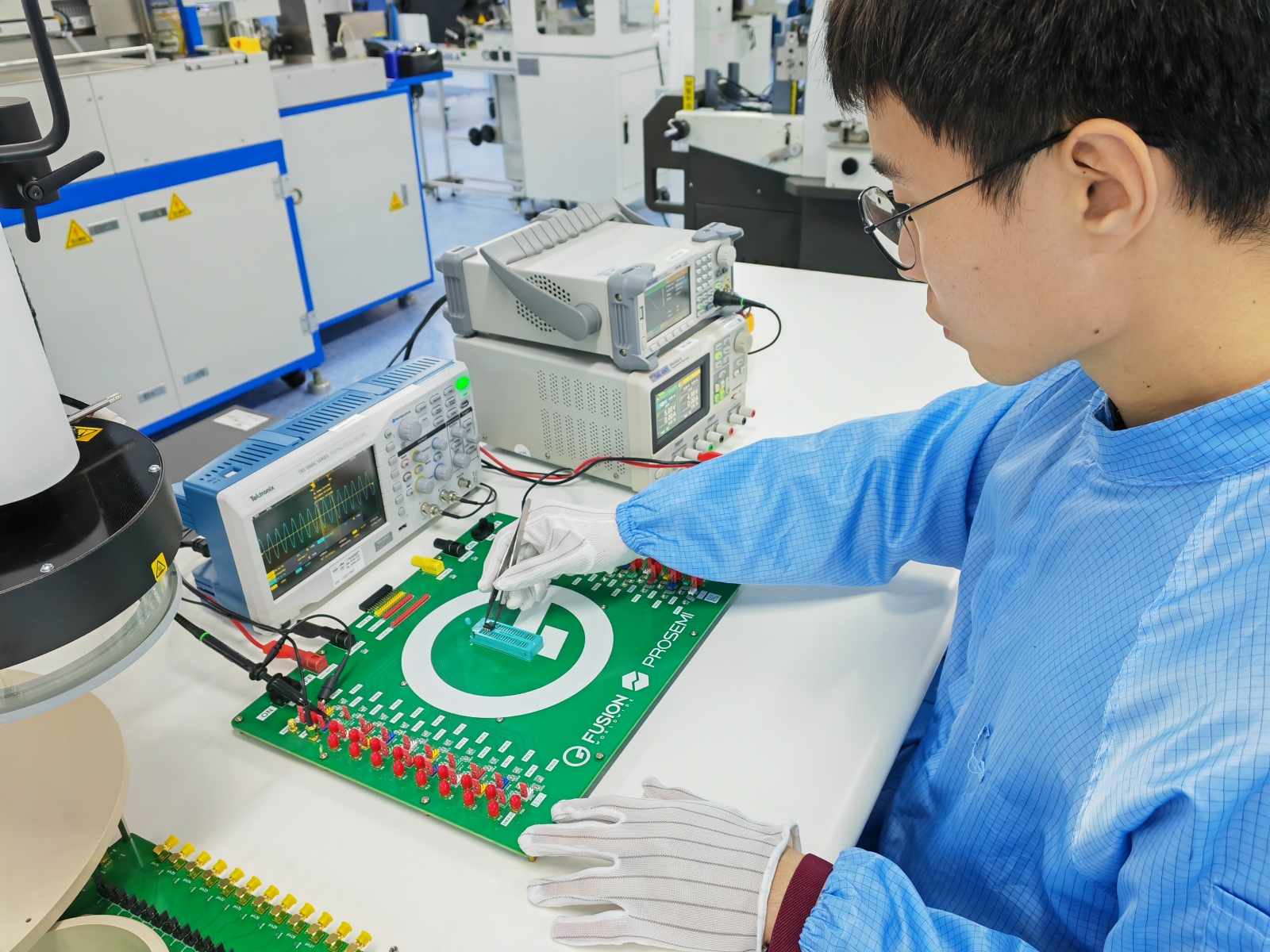 In one instance, Prosemi successfully managed a major production fallout challenge for one of the top global contract manufacturers. The client was dealing with a high defect rate in production, which not only resulted in financial losses but also posed a risk to their reputation due to the substandard performance of certain electronic components. The client's rework and screening process was not only laborious and costly, but it also lacked effectiveness. However, with the implementation of Prosemi's proprietary testing solutions, the screening was accomplished more efficiently and quickly, leading to significant cost savings for the client.
Prosemi's continuous technological advancements are expected to offer a wide range of other services, including programming, retaping, repacking, and comprehensive end-to-end solutions that cater to global logistics and inventory management needs.
The SBR National Business Awards is presented by Singapore Business Review Magazine. To view the full list of winners, click here. If you want to join the 2024 awards programme and be acclaimed for your company's exceptional contributions to the local business landscape in Singapore, please contact Bianca Peñaranda at bianca@charltonmediamail.com.