David Z. Wang, CEO and co-founder of Helicap.
Helicap plays matchmaker for underfinanced SMEs 
Its technology evaluates SMEs' funding needs and positions them as attractive investments.
Most investors, like family offices and high-net-worth individuals who are new to the private debt industry, have one big problem: how to find legitimate and attractive portfolios to invest in without having to do rigorous and time-consuming research. On the other hand, small businesses struggle to obtain financing. This is where Singapore-based fintech startup Helicap comes in, trying to fill these gaps.
Founded in 2018, Helicap developed its MAS-licensed institutional-grade credit analytics technology that churns and analyses Southeast Asia's small and medium enterprises (SMEs') loan data points and extracts meaningful credit rating insights. Helicap's subsidiary companies, through a risk-management framework, curate them as investment opportunities and then position the SMEs as attractive investments to help investors in turn.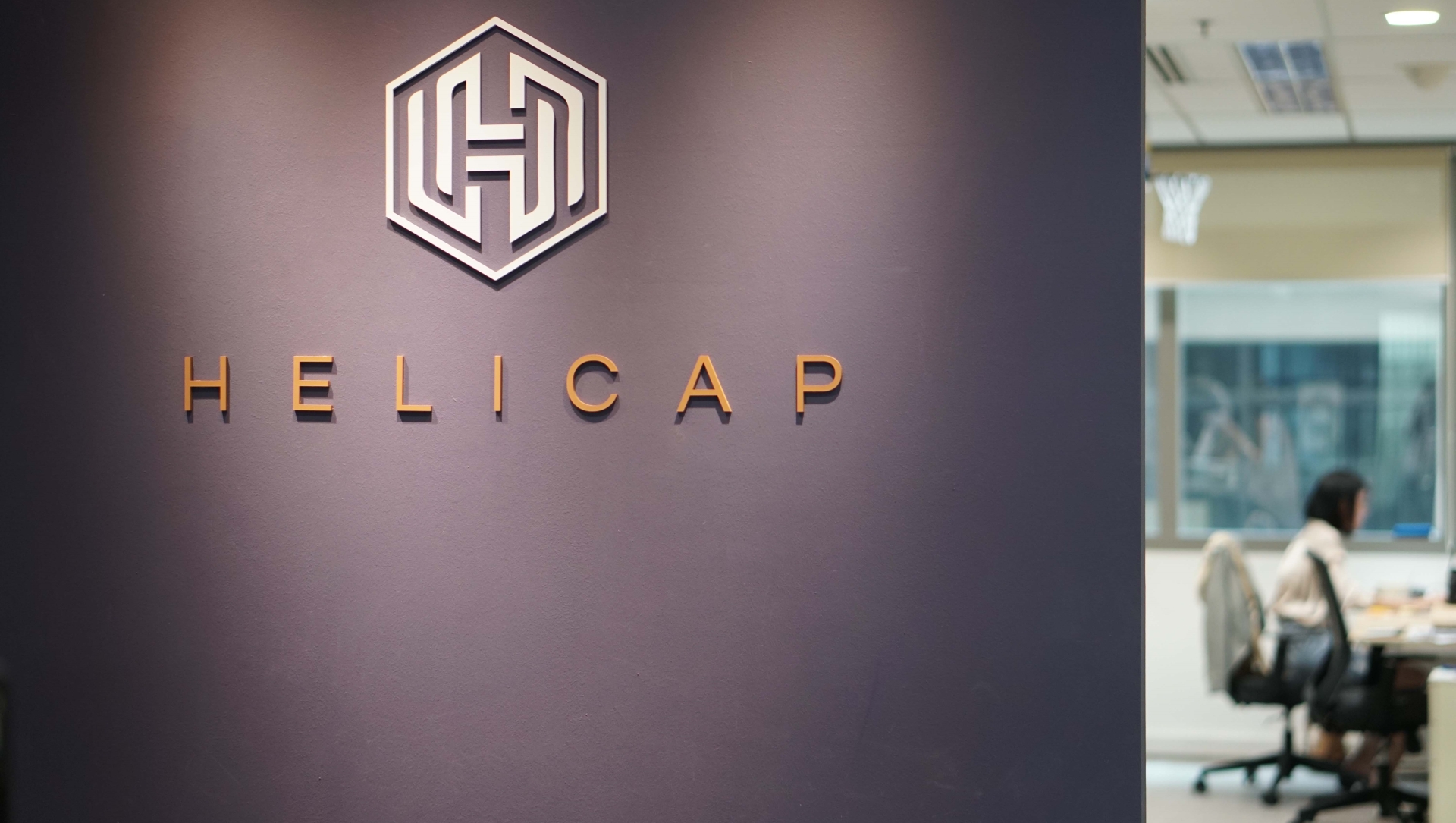 Its name comes from the words "helicopter capital" which reflects the company's vantage point as it observes attractive firms in the region, David Z. Wang, CEO and co-founder of Helicap told Singapore Business Review.
"For investors, we do the heavy work of analysing the companies that we think are worth investing in. This risk management is done on our part, leveraging our analytics technology to do the large-scale analysis and to give us speed. For issuers, we ensure that we understand their businesses, in order to provide them with access to funding to further grow their business," David said.
Lack of financing has always been the number one problem of SMEs. A survey by Bain and Company in 2019 said that 80% of SMEs need to borrow money but lack access to credit.
Funding and plans
The data that Helicap's technology comes from origination platforms such as Funding Societies. It gets its data from the loan books of lending companies to understand the performances of SMEs.
"We started with a vision to use fintech-powered risk management to provide vital liquidity to the region's top growth companies, thus enabling financial access for millions of underbanked consumers and small and medium enterprises," David explained. of US$15m which ErudiFi will use to help the students across the Philippines and Indonesia by offering them affordable tuition instalment plans.
Helicap recently raised $6.94m in a strategic funding round. The round was led by Temasek-backed international alternative asset management group Tikehau Capital, and integrated Asian financial house PhillipCapital. After the funding round, Tikehau Capital's Global Co-chief Investment Officer Jean Baptiste Feat and Phillip Private Equity Executive Director Grace Tang joined Helicap's advisory team. David said they plan to use the fresh funds to expand their suite of data-driven products and services like Helicap's Institutional Analytics Software and its Credit Analytics software and continue to democratise access to private investments through a data-driven fintech investment platform that prioritises risk management.
Since its founding, Helicap has completed 300 deals worth $205.45m (US$150m) in volume by working closely with leading alternative lending platforms and presenting investors with positive returns throughout.
One such deal Helicap helped is the fundraising of tech-based education financing solutions startup ErudiFi. Through Helicap, ErudiFi managed to secure a debt facility
"Most platforms of today focus on providing multiple products and letting their customers select these products either through their risk appetite or through an AI recommendation. Our platform provides registered users (who need to be Accredited Investors) curated access to deals where the risk management has been done by our proprietary risk management tech stack. Accredited Investors would have a certain level of sophistication themselves in understanding private market investments, and deal structuring to make their own decisions," David added.
With Helicap's technology, investors won't need to spend too much of their time trying to research the perfect investment. Technology does it for them.