Huawei Spark wins startup award in SBR Technology Excellence Awards
The accelerator programme is geared towards helping startups succeed on a regional and global level.
Huawei International Pte Ltd. has launched Huawei Spark, a business-focused accelerator programme that is geared towards helping its portfolio startups achieve commercial traction across APAC. The programme has also recently entered Latin America and will expand into the Middle East and Africa in 2023.
Lending support to high-potential startups, the aim is to offer a wider reach with new markets and clients, as well as to co-create with Huawei.
According to the company, the programme is created to be a platform for startups to supercharge their scale-up journey, especially towards their regional and global expansion. Currently, Huawei Spark has more than 70 portfolio companies, of which a handful have collectively raised over US$50m in the last 12 months.
Huawei Spark collaborates with the startups on multiple fronts:
The first is to assist startups in obtaining and winning Proof-of-Concept (POC) projects with enterprise clients.

The second is to advise and aid startups in their fundraising efforts whilst in the programme.

The third is to encourage technological co-creation and to let startups leverage the Huawei industry and tech expertise or knowledge.

Lastly, it is to create a platform for startups to showcase achievements, reach the right audience, and increase branding and exposure
Huawei's support comes in the form of assistance with finances and technology, as well as opening markets and new connections. Spark participants will be given access to different levels of support, depending on the tier they belong to.
The funding could come in the form of cloud credits, loans, and grants, including technical support and training to develop their products on Huawei's cloud and its Atlas AI product suites.
The partnerships are driven by startups. To qualify, startups must have been registered for under ten years and operate in sectors such as financial services and insurance, transportation and logistics, media and entertainment, education, platform services, energy, manufacturing, sustainability, MICE (meetings, incentives, conferences, and exhibitions), gaming, and innovative city initiatives.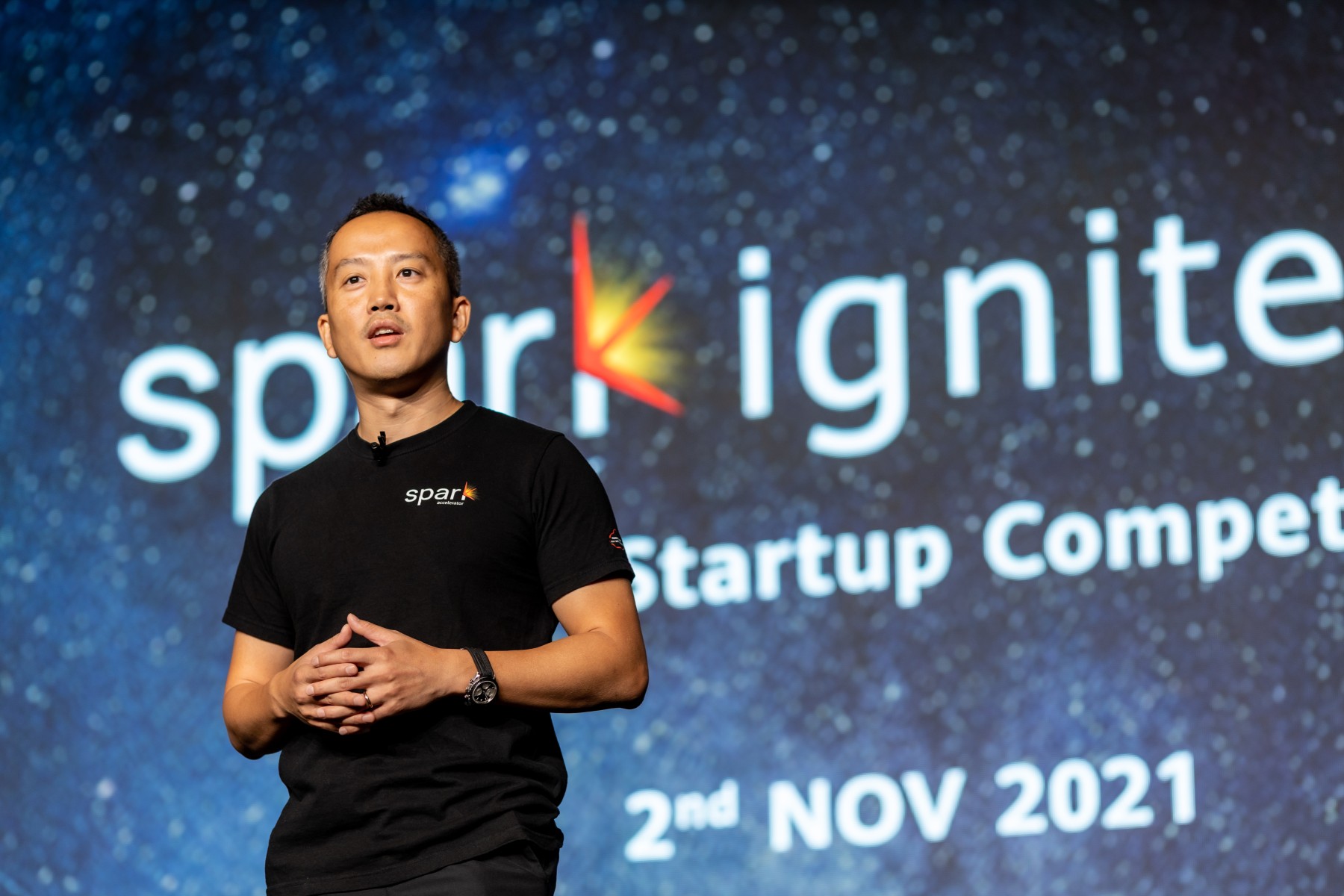 For this project, the company was given the Accelerator – Technology award in the SBR Technology Excellence Awards, hosted by Singapore Business Review.
The annual awards programme highlights technological innovations, recognising exceptional companies in Singapore that are riding the digital disruption wave and leading the technological revolution and digital journeys of their respective industries.
The judging panel took into consideration multiple factors in granting this award.
Through the Spark Programme, Huawei, a traditional business-to-business company, has been able to connect and serve the startup/digital economy. Since its launch, Spark has impacted the industry through cross-pollination, which refers to commercial collaborations between startups and ecosystem partners, and through fundraising which connects investors and startups.
Amongst the participants that have reaped the benefits of the programme include Scantist, a Singaporean cybersecurity software company. Its founder Dr Liu Yang said that the programme helped his company have access to a pool of resources and received multiple benefits such as training, go-to-market support, technical support and networking opportunities. During the program, Scantist also managed to secure a Series A of US$5m, and is looking into expanding into China with Huawei's support.
In Thailand, Schoolbright, with the support of Huawei, has now become the largest Ed-tech platform in the country by providing schools with a digital platform to automate tasks, attendance taking, and coordinate payments between students, parents and teachers. The company now boasts over 400 schools as clients and serves more than 300,000 students, 15,000 teachers and 400,000 parents.
In order to find such startups for the new annual cohort, Huawei would hold a global startup competition, Spark Ignite Global, every year to reach out to ambitious growth-stage startups with strong products looking to take their company to the next level. If you're a startup looking to push boundaries and kickstart your growth phase, the competition is now currently calling for applications. Find out more here:
https://www.huaweispark.com/en/challenges/sparkignite2022
Watch the interview below to know more about their winning project: