Leedon Green (Photo from Savills Singapore)
Where to invest your millions in real estate
Amongst locations, realtors suggest the Core Central Region.
Individuals seeking shelter in the real estate market amidst the rising inflation must consider three things before deciding where to invest their millions in.
George Tan, managing director of Savills Digital Residential Marketing, said one of these factors is location.
Tan said buyers should consider areas which are highly demanded and well located—easy access to prestigious or international schools, MRT, malls and food and beverage (F&B) establishments. All these will contribute to good rental demand.
PropNex realtor, Andy Lim, echoed this, adding that buyers should particularly invest in properties within one kilometre of the prestigious schools.
In the residential market, Tan advised high-net-worth individuals to look at Districts 1, 2, 4, 6, 7, 9, 10, and 11, given that properties in these strategic areas have good rental demand.
Good developments in these areas include Perfect Ten, Hyll on Holland, and Leedon Green which are all centrally located, and luxury apartments Bishopsgate Residences, 3 Orchard by the Park, and Klimt Cairnhill.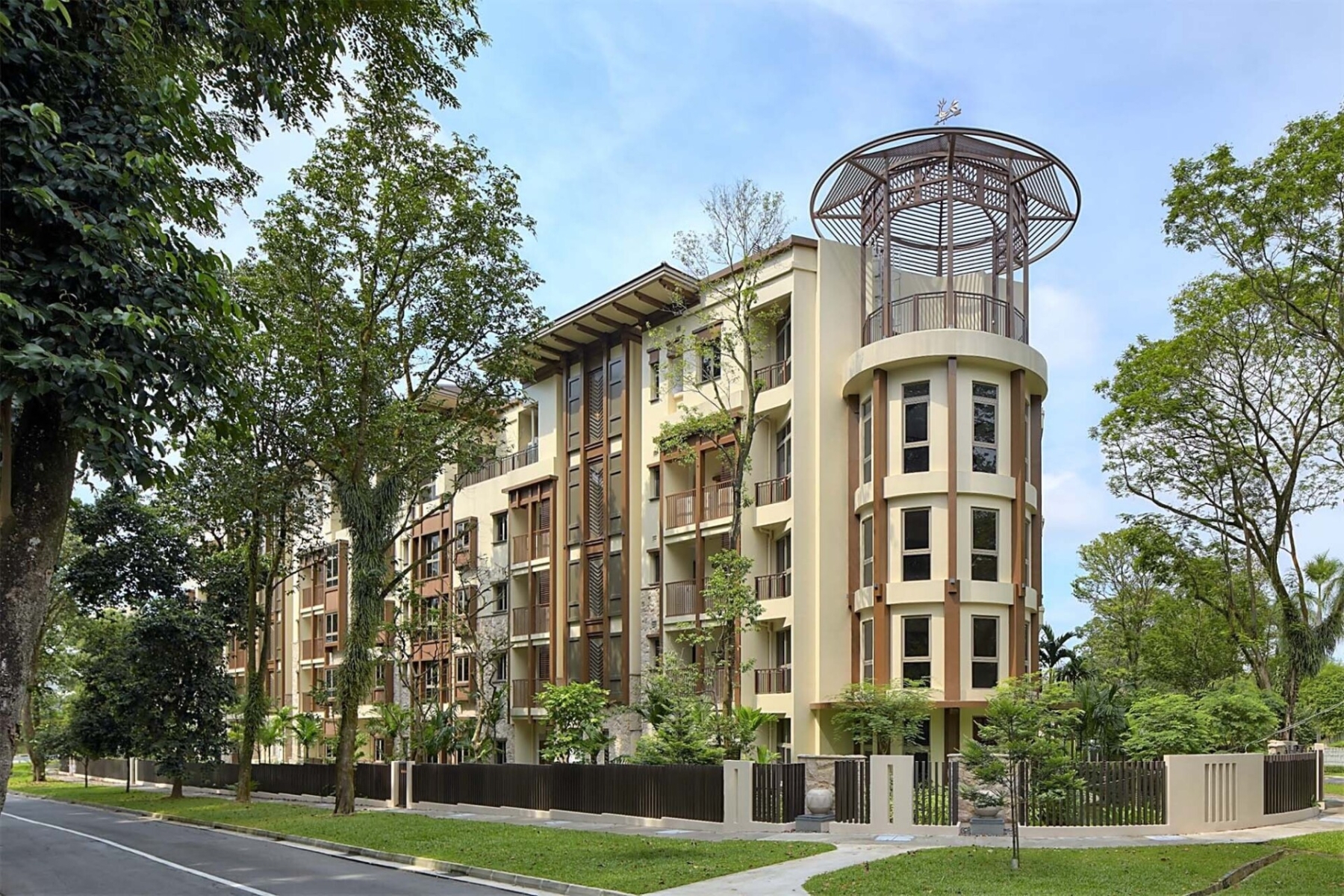 ​
Bishopsgate Residences (Photo from Savills Singapore)
Lorraine Toh, associate director for Residential Services at Savills, also said District 10 will be a good place for investment since "large units are located within the prime central districts."
"This would present a timely opportunity for the well-heeled investor, international and local alike, to act upon such trophy properties when they become available for sale," Toh added.
OCR vs CCR vs RCR
In terms of major sub-markets, Huttons realtors Oliver Tan and Brandon Loh suggested that buyers look into projects in the Core Central Region (CCR) given that the gap between the Outside Central Region (OCR), the Rest of the Central Region (RCR), and CCR is narrowing.
"Generally, it depends on your budget. But the rule of thumb is that the higher the asset class, the better the profit," Tan said.
"CCR homes will potentially increase from the current level of $2,801 psf to $3,400 psf," added Tan.
As for specific properties in the CCR, Loh suggested Hyll on Holland and Leedon Green. It will also be worth it for buyers to look at new launches in the RCR like The Landmark, said Loh.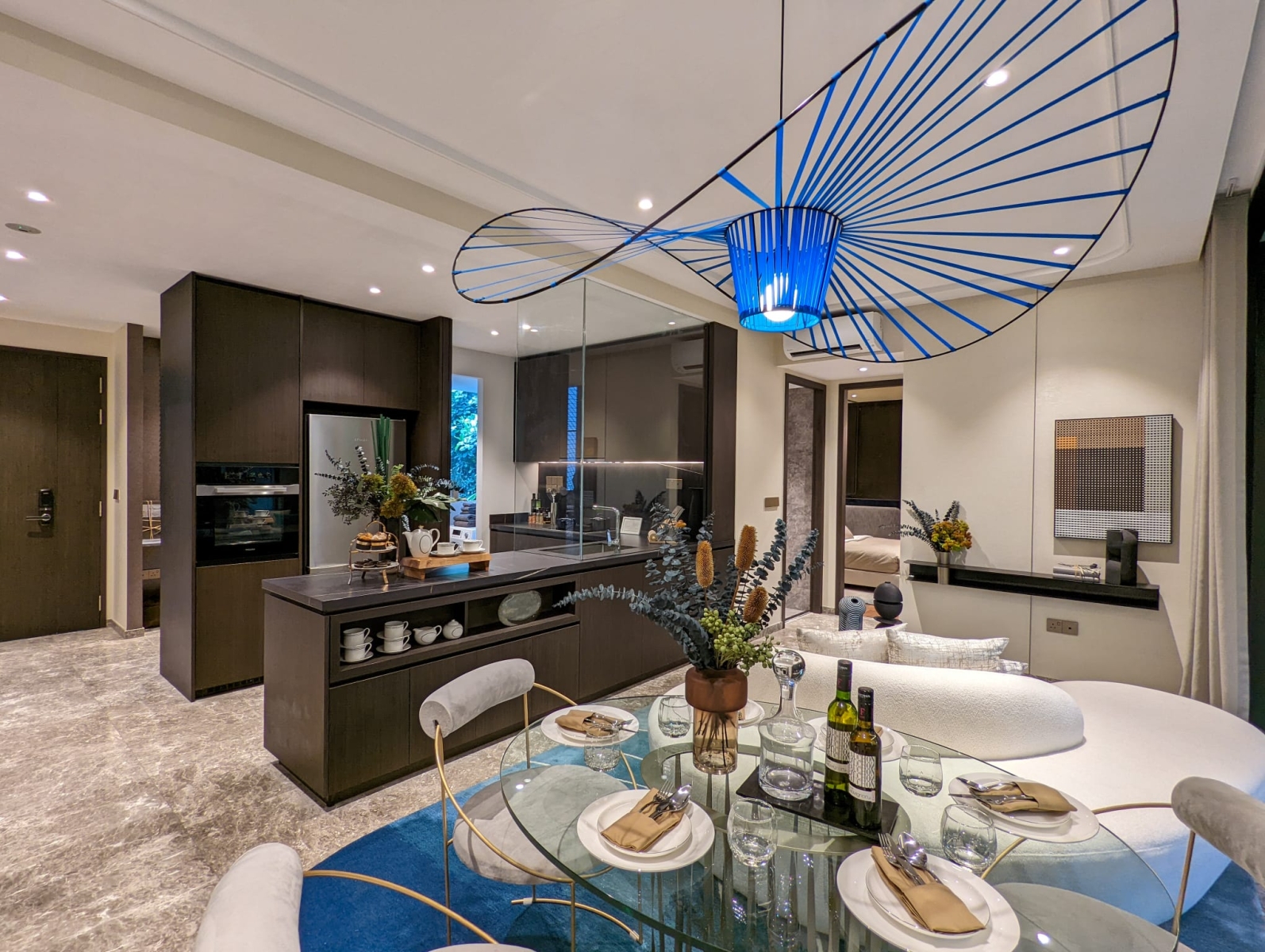 ​
Hyll on Holland (Photo from Savills Singapore)
Studying the Urban Redevelopment Authority's Master Plan can also help buyers select which area they should invest in, said SRI realtor Jaslin Khoo.
Momentum in the mass market
For buyers who have slightly over a million dollars, OrangeTee & Tie realtor, Christopher Ng, said they should invest in the mass market or the "private residential homes that are mainly catered for the average households or HDB upgraders."
"Singaporeans typically prefer homes that are comfortable to stay in and can also give them the security of a price appreciation after five to ten years," Ng added.
With the opening of the North-South Corridor, Canberra, Sembawang, and Woodlands are promising areas to consider. Decent-sized properties in these mature locations are available at less than $1.2m.
"With recent launches becoming more expensive, resale properties are becoming attractive property options, too. It won't be surprising to see a higher appreciation in resale prices, in time to come," he added.
Other property types
Looking at property type, OrangeTee & Tie realtor, Jane Tan said developments with en-bloc potential are a favourable investment given the "potential monetary rewards that come with en-bloc sales."
For commercial investment properties, Tan said "freehold buildings with a land component can be a worthy investment as such assets have historically performed well in terms of capital appreciation."
PropNex realtor, Athalia Soon shared the sentiment, saying that buyers should look for "undervalue freehold properties in the core central region," given the latest cooling measures and the rising interest rates.
READ MORE: Singapore's most notable real estate agents under 40
Another commercial property that realtors consider a good investment would be shophouses since they present an "opportunity to hedge against inflation and the volatility in the equity market and other asset classes," said Yap Hui Yee, senior director of Savills' Investment Sales and Capital Markets team.
Shophouses are the preferred asset class for mid-to-long term investments not only because of their intrinsic heritage value, scarcity, and ability to preserve value but also because they can be an alternative to other commercial spaces.
"Other than F&B and office uses, we have seen increasing interest to change shophouse use to integrated healthcare and wellness centre, co-living or service apartment, luxury showroom, etcetera. This is quickly becoming a fast-growing trend in Singapore's shophouse market," Yap said.
The pair of shophouses at Ann Siang Road enclave, as well as the 52 Boat Quay, are amongst good properties to invest in, in the market.
International market
Outside Singapore, Savills' Senior Manager for International Residential Services, Rachel Ho, said properties in prime central and even super prime central London still remains "a hot favourite" amongst investors.
Properties in this area like The Whitely are centrally-located, have good connectivity, high-end services and amenities, and long leasehold.
"These properties, in upscale locations that provide consistent cash flow year round and with great potential for future appreciation, are a smart way of investing rather than keeping money in the bank," Ho said.
Other key factors in investing
Apart from location, buyers must also look into a property's market appeal.
A property with a good market appeal has good rental demand, layout, size, property management, maintenance of the property, and property value, said Savills' Tan.
Lastly, Tan said buyers must also consider taxes that apply when purchasing properties such as the Additional Stamp Duty.
Ho said savvy investors are already purchasing multiple units in the same development "to benefit from an opportunity to save tax under multiple dwellings relief for two to five units or even by paying non-residential stamp duty rates if purchasing more than six units."
"These significant savings in stamp duty payable are an attractive draw as the investor potentially can save thousands in pounds," added Ho.
Together, Tan said these three factors will allow buyers to decide where it is best to invest their millions.