Small step for Green Link Digital Bank, large leap for Singapore MSMEs
Size does not matter for Singapore's newest wholesale digital bank.
Even the smallest of ripples can transform to be the biggest waves in the ocean–and a similar mindset is driving Green Link Digital Bank (GLDB), Singapore's newest wholesale digital-only bank, which announced its soft launch in June.
"We adopt the Chinese principle of '勤为善小、行无止境' (Be kind. Be diligent. Be persistent.) as our corporate tenet, which translates to the bank's unyielding commitment to every client, no matter its size, as even the smallest deeds can have rippling implications for the wider ecosystem," Goh Soon Hong, executive director and CEO of GLDB, told Asian Banking & Finance in an interview. "This is the cornerstone of our corporate values."
Green Link Digital Bank's name combines its two shareholders, Greenland Group and Linklogis. It is one of the four digital bank license winners from the 29 entities that vied for a license from the Monetary Authority of Singapore (MAS), snagging one of the only two licenses for a wholesale digital bank in the city.
Goh, a banking veteran with over two decades of experience in the field, said that they aim to service micro, small, and medium-sized enterprises (MSMEs) in the country by combining their parent firms' experience in servicing MSMEs in China with Linklogis' financial technology.
This is echoed during the firm's announcement of its soft launch, when Song Qun, the founder, chairman, and CEO of Linklogis as well as the vice chairman of GLDB, shared their aim of bringing cutting-edge financial technology and experience in servicing MSMEs in the Lion City.
"We will continue to explore the application of advanced technologies such as AI, blockchain, cloud computing, and big data (ABCD) in supply chain finance, incorporate environmental, social, and governance (ESG) factors into our product development and growth strategies, and create a digital banking industry benchmark, contribute to the Singapore market, and realise sustainable growth," Song said.
Goh said that they have "a positive outlook" for neobanks to thrive in Singapore, further noting that other markets in the ASEAN region, notably Malaysia, Indonesia, and Thailand, are also now granting digital bank licenses.
Prior to his role as CEO of GLDB, Goh served as head of Sales & Distribution and country head of Medium Enterprise in SME Banking for DBS Bank. Under his former role, Goh grew the micro-SME and medium SME portfolio of the bank and gained extensive insights into the day-to-day concerns of SMEs in Singapore.
Now Goh faces his biggest job to date: leading one of Singapore's first-ever digital banks.
Asian Banking & Finance had a short chat with Goh to learn more about GLDB.
It is common knowledge that Singapore's banking industry is amongst the most mature in the region. What made the parent firms of GLDB decide to apply for a licence and launch a digital bank in the market?
The consortium group has experience in helping MSMEs in China meet their financial needs, and already has an established presence in Southeast Asia. We would like to bring this experience to Singapore. The group values Singapore's position in high regard as a trade centre and a fintech hub to serve the ASEAN region.
What are your thoughts on being one of the city's first-ever digital-only banks?
Being one of the first digital banks signifies that we can begin our work and support underserved MSMEs. It is our hope that with this commencement, we can become a trusted partner for MSMEs. We will grow with them, serve them with digital solutions, connect them with partners across Asia, and enable them to embrace supply chain sustainability.
What market opportunities does Singapore present for digital banks?
Singapore is one of the world's leading financial and trading hubs, has high digital penetration, and is politically stable. These allow us to capture the transaction flows and promote trade flows [across the region].

What solutions do you plan to offer?
We offer cash and payments, loans, and supply chain financing. Supply chain financing is a set of funding solutions that help businesses to optimise their working capital. This allows them to extend credit terms to buyers whilst allowing suppliers to be paid early.
How does GLDB plan to compete with traditional lenders in Singapore? What would you say is the bank's charm point?
Our competitive edge lies in our niche supply chain financing products which leverage a first-class core banking platform supplier in the IT construction process, and made full use of ABCD+ (referring to artificial intelligence, blockchain, cloud computing, big data) core technologies, in order to ensure high security, strong scalability, and high efficiency.
We will also help customers to penetrate emerging markets in Southeast Asia and facilitate trading activities within the Singapore-China trade corridor.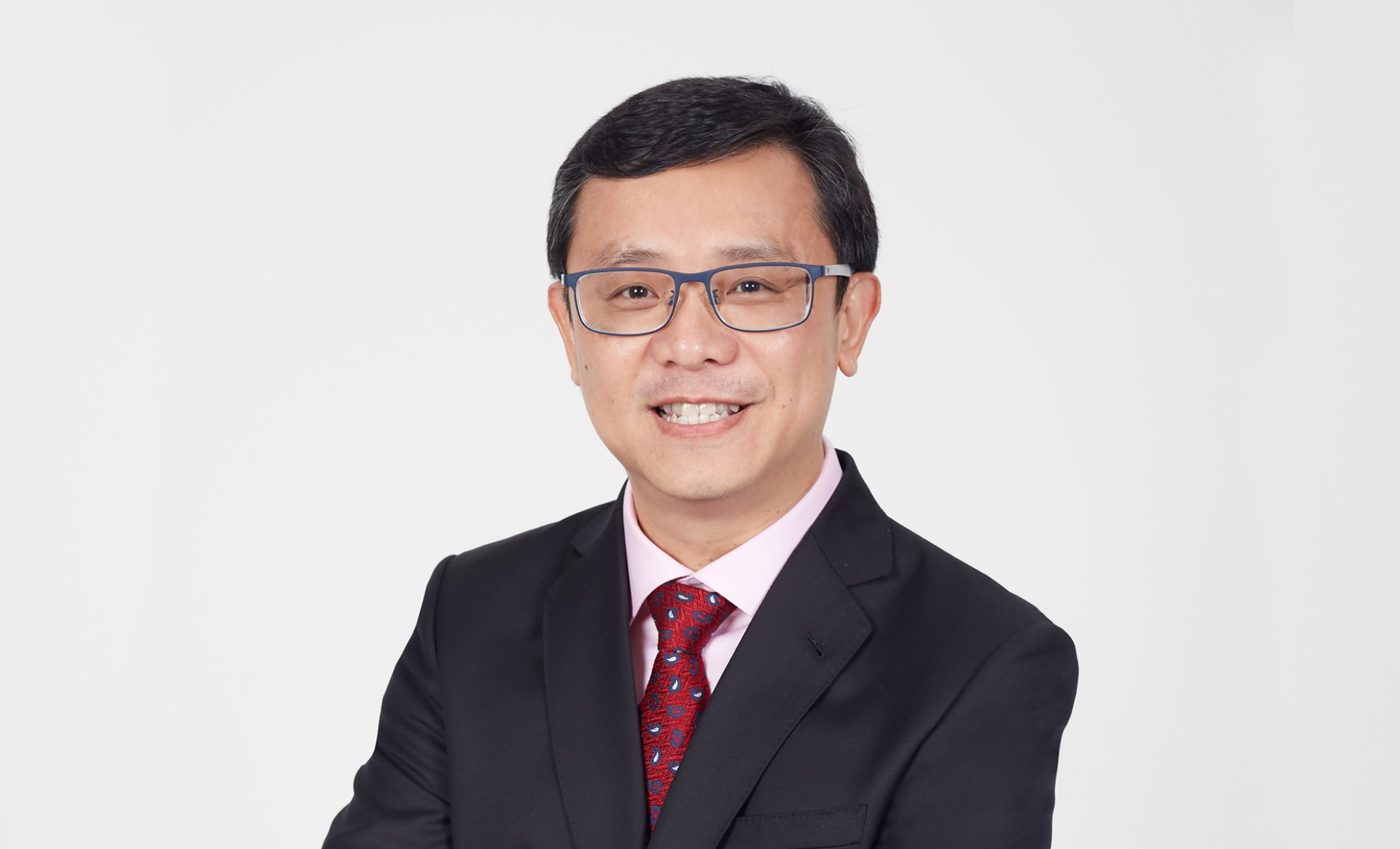 ​
Goh Soon Hong, executive director and CEO, Green Link Digital Bank (Photo courtesy of GLDB)